Turning data into insights.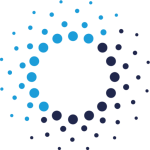 DM Analytics (DMA) is a boutique research and consulting firm based in Kuala Lumpur. We believe in evidence-based and data-oriented advisory and have led and participated in various consultative projects with federal and state governments, multilateral institutions, multinational corporations, and government-linked companies.
DMA specializes in policy research, high-level stakeholder engagements, strategic media planning and management, political communications, and political advisory, as well as country-level risk analysis. We deploy tactical approach that identifies, maps, and connects with key stakeholders including policy opinion leaders, elected and appointed officials, political elites, domestic and international NGOs, and strategic media actors.
Managing Director (Co-Founder)
Prior to founding DM Analytics, Muhammed was the Director of Research at Khazanah Research Institute, Head of Economics at Securities Commission Malaysia, and a senior analyst at ISIS Malaysia. He has also held advisory and fellowship positions in UNDP Malaysia, established think-tanks and a national economic development board. He holds a PhD and a Master's degree of Public Affairs from Sciences Po, France. Muhammed was previously appointed as the Economic Advisor to the Malaysia's 7th Prime Minister Tun Dr Mahathir Mohamad and was a member of the Economic Action Council chaired by the Prime Minister.
Senior Vice President (Co-Founder)
Endie Shazlie is an expert in media consultancy and crisis management. He was appointed as Press Secretary to Malaysia's 7th Prime Minister in 2018. Previously, he was involved in developing the personal branding and digital media campaign for Tun Dr Mahathir Mohamad during Malaysia's 14th General Elections. Starting his career in PriceWaterhouseCoopers Malaysia as an auditor, he was the lead in audit and risk management projects involving large conglomerates and international companies. He was also the COO of The Malay Mail newspaper to oversee its transformation plan from paper to digital.
Senior Researcher
Zouhair Rosli is a Senior Researcher at DM Analytics. He has extensive research experience in areas of social protection, inclusive development, and macroeconomics, with deep knowledge in survey design and analysis of large datasets, including government datasets across various agencies. He has had experience in data integration. He is​ highly skilled in utilising e-views, Stata, and R Studio to undertake analytic work.​ Zouhair holds a PhD in Economics from the International Islamic University Malaysia, after obtaining his Masters' and Bachelor of Economics (Hons) from the same institution.
Senior Researcher
Maryam Halim's core skills include research in socioeconomic and development issues in Malaysia. In addition to co-authoring DMA's reports as a Senior Researcher, she also specialises in print and digital media production through the Adobe Creative Suite, having designed many of​ DM Analytics' reports and publications, as well as communication assets for clients. ​ Prior to joining the firm, she obtained a BA of History (Hons) from University College London.
Public Relations Manager
Azrin is the Public Relations Manager at DM Analytics. With over eight years of working experience, she specialises in various aspects of communications with particular focus on public relations, media, broadcasting and production. She was formerly a Broadcast Journalist and later promoted to Producer during her six-year stint at TV3, Media Prima Berhad, producing English daily news such as Nightline and Bizworld and the station's flagship business programme, Money Matters. She graduated from International Islamic University Malaysia (IIUM) with a bachelor's degree in Education, majoring in Teaching English as a Second Language (TESL) before furthering her studies in International Relations at University of Essex, United Kingdom in 2012.​
Senior Analyst
Aqilah is a Public Relations Executive at DM Analytics. She is highly involved in media monitoring, reports and actively coordinating and providing support to the clients and team. She holds a bachelor's degree in English with Communication (Honours) in Universiti Sultan Zainal Abidin (UniSZA). Prior to joining the firm, she has served as a Manpower Planning and Staffing Management Executive in the Human Resource department of Kenanga Investment Bank Berhad.
Any interested candidates are invited to send their CV to info@dm-analytics.com.